Paper can be folded into various type of objects and mostly folded into a small animals figurine, flowers and insects
For a beginner, it is advisable that we start with simple model, yesterday we start with a simple animal origami which is
crane
or bird as some people refer it. It is a fun model where we can hang it as mobile, paste it on the wall and make a card out of it.
Today we will teach you on how to fold a simple but an elegance flower, Tulip. Tulips is a spring-blooming perennials flowers that grow from bulbs. Tulips are often associated with the Netherlands, they thrive in climates with long, cool springs and dry summers. Although perennials, tulip bulbs are often imported to warm-winter areas of the world from cold-winter areas, and are planted in the fall to be treated as annuals.
(Info source: wikipedia)
It is a colourful flower and you can fold it in bright colour such as red, purple, pink and using pattern paper or just a plain white paper. You can fold as many as you can fold and put it on an origami stem or skewer, make a bouquet of flower as a gift to someone and as a decoration on a gift. Here is a video on how to fold a tulip and the stem.
And diagrams: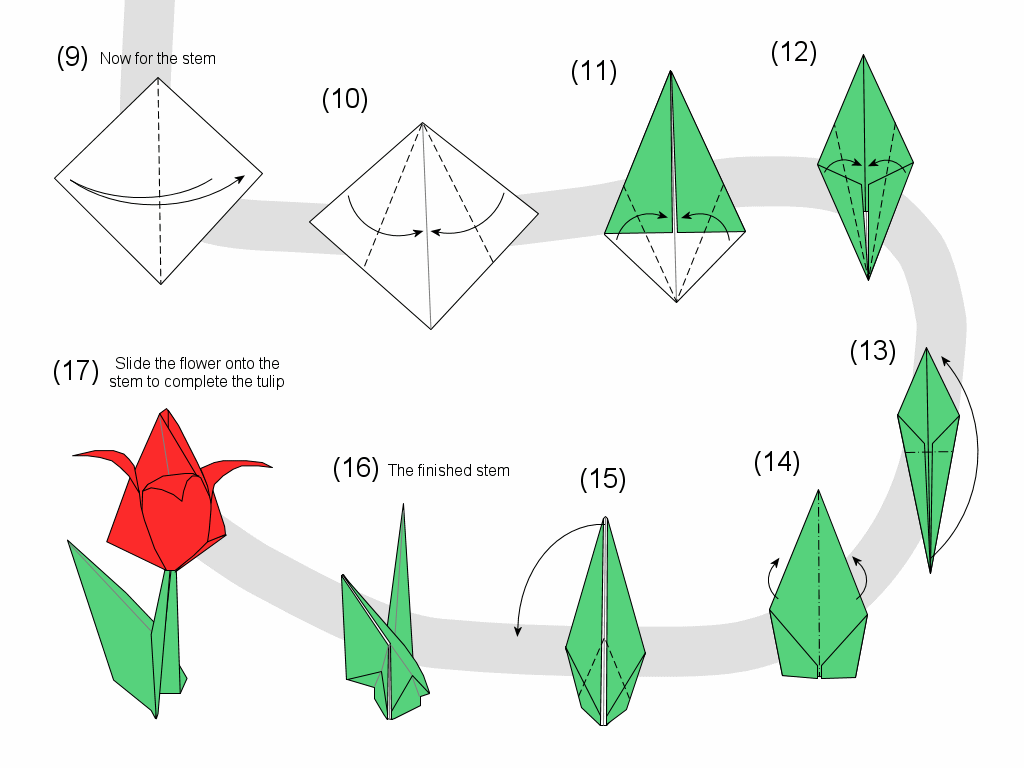 Hope you like it. Happy folding.
<3 izw :-)